Free Dental Clinics
» Rhode Island
Rhode Island Free and Sliding Scale Dental Clinics along with Medicaid Dental Clinics
We have listed on the right all of the cities in Rhode Island where we have free and sliding scale dental clinics along with medicaid dental listings. Search using the widget below on click on the city on the right.
Our Rhode Island Medicaid dentist list should prove to be helpful for those in need of Medicaid dentits. Dentists, Doctors and health care providers do not have to see Medicaid patients. We provide you with lists in Rhode Island where they do see Medicaid patients.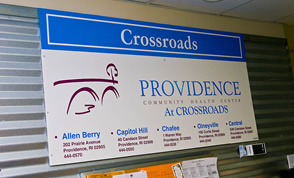 ---
Providence, RI Dental Clinic
Providence Community Health Center At Crossroads
- 401-521-2255
Providence, RI - 02903
Crossroads, in partnership with PCHC, ensures homeless adults have access to quality health and dental care. The on-site Providence Community Health Center at Crossroads Rhode Island provides medical treatment to uninsured homeless adults in Rhode Island. Medical services include:Providence Commun...
View Full Details
---
Hope Valley, RI Dental Clinic
Wood River Health Services Inc.
-
Hope Valley, RI - 2832
View Full Details
---
Johnston, RI Dental Clinic
Tri-Town Economic Opportunity Committee
-
Johnston, RI - 2919
View Full Details
---
Woonsocket, RI Dental Clinic
Thundermist Health Center
- (401)767-4100
Woonsocket, RI - 2895
View Full Details
---
Providence, RI Dental Clinic
Providence Community Health Centers
- (401)444-0400
Providence, RI - 02905
View Full Details
---
Pascoag, RI Dental Clinic
Northwest Community Health Care
- (401)567-0800
Pascoag, RI - 02859
View Full Details
---
Newport, RI Dental Clinic
East Bay Community Action Program
- (401)848-2160
Newport, RI - 02840
View Full Details
---
Cranston, RI Dental Clinic
Comprehensive Community Action Program
- (401)467-9610
Cranston, RI - 02910
View Full Details
---
Pawtucket, RI Dental Clinic
Blackstone Valley Community Health Care
- (401)722-0081
Pawtucket, RI - 02860
View Full Details
---
Woonsocket, RI Dental Clinic
The Molar Express - Dental Van
- 401-767-4100 x3
Woonsocket, RI - 02895
View Full Details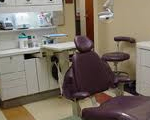 ---
Cranston, RI Dental Clinic
Molar Express-Dental Van
- 401-467-9610
Cranston, RI - 02910
View Full Details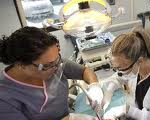 ---
Providence, RI Dental Clinic
Dental Clinic
- 401-444-0430
Providence, RI - 02907
View Full Details