Free Dental Clinics
» Pennsylvania
Pennsylvania Free and Sliding Scale Dental Clinics along with Medicaid Dental Clinics
We have listed on the right all of the cities in Pennsylvania where we have free and sliding scale dental clinics along with medicaid dental listings. Search using the widget below on click on the city on the right.
Our Pennsylvania Medicaid dentist list should prove to be helpful for those in need of Medicaid dentits. Dentists, Doctors and health care providers do not have to see Medicaid patients. We provide you with lists in Pennsylvania where they do see Medicaid patients.
---
Gettysburg, PA Dental Clinic
Free Dental, Medical Clinic Gettysburg PA
- 717-549-3069
Gettysburg, PA - 17325
The Gettysburg Foursquare Church in Gettysburg PA provides a free medical, dental, physical therapy clinic a few times a month. The clinic is provided by the Maryland/Pennsylvania Mission of Mercy. Visit the website provided for a full schedule of dates or call the phone number provided....
View Full Details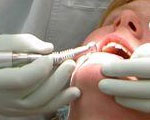 ---
Harrisburg, PA Dental Clinic
Harrisburg Free Dental and Medical Clinic
- (717) 972-4993
Harrisburg, PA - 17104
The Mission of Mercy in Maryland/Pennsylvania provides a twice monthly on Fridays dental and medical clinic at the Christ Lutheran Church in Harrisburg. We have provided a phone number and website with the schedule to see which days the clinic will be held at the Christ Lutheran church....
View Full Details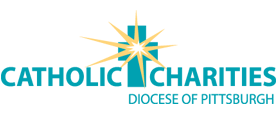 ---
Pittsburgh, PA Dental Clinic
Catholic Charities Free Health Care Center
- (412) 456-6911
Pittsburgh, PA - 15222
Catholic Charities Free Health Care Center provides free medical and dental services for individuals who are uninsured and who meet income eligibility requirements. The mission of the Catholic Charities Free Health Care Center is consistent with the mission of Catholic Charities of the Diocese of...
View Full Details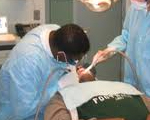 ---
Johnsonburg, PA Dental Clinic
Johnsonburg Dental Center
- 814-965-5444
Johnsonburg, PA - 15845
View Full Details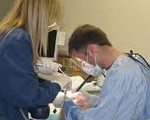 ---
Doylestown, PA Dental Clinic
Free Clinic Of Doylestown
- (215)345-2260
Doylestown, PA - 18901
View Full Details
---
Erie, PA Dental Clinic
Stairways Dental Office
- 814-459-0650
Erie, PA - 16508
View Full Details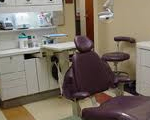 ---
Emporium, PA Dental Clinic
Cameron County Dental Ctr
- 814-486-1115
Emporium, PA - 15834
View Full Details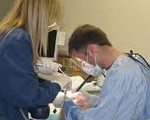 ---
Pittsburgh, PA Dental Clinic
West End Dental Office
- 412-244-4970
Pittsburgh, PA - 15220
View Full Details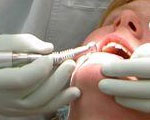 ---
Philadelphia, PA Dental Clinic
Snyder Avenue Dental Center
- 215-334-4900
Philadelphia, PA - 19148
View Full Details
---
Pittsburgh, PA Dental Clinic
Garfield Heights Dental Center
- 412-441-7874
Pittsburgh, PA - 15206
View Full Details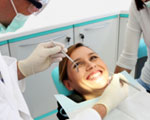 ---
New Holland, PA Dental Clinic
Welsh Mountain Medical & dental Center
-
New Holland, PA - 17557
View Full Details
---
Honesdale, PA Dental Clinic
Wayne Memorial Community HC
-
Honesdale, PA - 18431
View Full Details