Free Dental Clinics
» North Dakota
North Dakota Free and Sliding Scale Dental Clinics along with Medicaid Dental Clinics
We have listed on the right all of the cities in North Dakota where we have free and sliding scale dental clinics along with medicaid dental listings. Search using the widget below on click on the city on the right.
Our North Dakota Medicaid dentist list should prove to be helpful for those in need of Medicaid dentits. Dentists, Doctors and health care providers do not have to see Medicaid patients. We provide you with lists in North Dakota where they do see Medicaid patients.
---
Fargo, ND Dental Clinic
Family Healthcare Center
- (701)271-3332
Fargo, ND - 58102
Hours Monday – Friday 7:30 am – 5:00 pm If you have insurance, Family HealthCare will bill your insurance company. You are expected to pay the co-payment and deductible payments required by your insurance coverage and all charges for services not covered by your insurance plan. If your i...
View Full Details

---
Grand Forks, ND Dental Clinic
Valley Community Health Center
- (701)757-2100
Grand Forks, ND - 58201
View Full Details
---
Turtle Lake, ND Dental Clinic
Northland Health Partners Community HC
- (701)448-9111
Turtle Lake, ND - 58575
View Full Details
---
Beulah, ND Dental Clinic
Coal Country Community HC
- (701)873-4445
Beulah, ND - 58523
View Full Details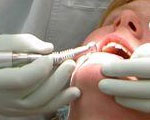 ---
Grand Forks, ND Dental Clinic
Valley Community Health Centers Dental Clinic
- 701-757-2100
Grand Forks, ND - 58201
View Full Details