San Antonio, TX Free Dental (Also Affordable, Sliding Scale Dental, etc)
We have listed all of the free dental clinics and Medicaid dentists in San Antonio that we could find.
We also now display low cost, affordable clinics for the needy. Yes, our website name is FreeDental.org, but we now provide more. We are as specific as possible on the listing pages. It is the website users responsibility to contact the clinics listed to confirm whether the clinics is free, low cost, affordable, etc. Do not take it for granted that the clinic is free since it is listed on the website. We provide listings to help those with dental practices and services to help the needy.
---
San Antonio, TX Dental Clinic
Kenwood Dental Clinic - S.A. Metropolitan Health District
- (210)207-4710
San Antonio, TX - 78212
Offers dental services for children up to age 21 and pregnant women.Eligibility: Need based; no one is denied care based on inability to payFees: Based on income; accept Medicaid and CHIP process. Hours: 7:45 - 4:30 weekdays; clo...
View Full Details
---
San Antonio, TX Dental Clinic
Barrio Family Health Care Center Dental Care
- (210) 434-0513
San Antonio, TX - 78220
Offers preventive and restorative services to children and adults. Dental services include exams, cleanings, sealants, fillings, extractions, root canals, crowns, bridges and dentures. On-site screening and application services for Medicaid and o...
View Full Details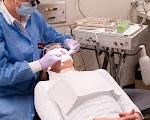 ---
San Antonio, TX Dental Clinic
Christus Santa Rosa Dental Clinic
- (210)704-4100
San Antonio, TX - 78207
Extensive dental treatment ages 1-14 and children with disabilities. Specializes in the prevention and restoration of dental health, with an additional focus on children who suffer from chronic dental or medical conditions....
View Full Details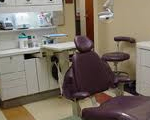 ---
San Antonio, TX Dental Clinic
Audie L. Murphy Veterans Dental Clinic For Veterans
- 210-949-8900
San Antonio, TX - 78229
VA hospital dental clinic for veterans. Must be a veteran for dental clinic services....
View Full Details
---
San Antonio, TX Dental Clinic
CentroMed Somerset Dental Clinic
- (830) 429-3582
San Antonio, TX - 78069
View Full Details

---
San Antonio, TX Dental Clinic
Centromed South Park Dental Clinic
- 210-924-7344
San Antonio, TX - 78211
View Full Details

---
San Antonio, TX Dental Clinic
CentroMed Southside Dental Clinic
- (210) 334-3780
San Antonio, TX - 78221
View Full Details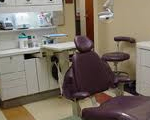 ---
San Antonio, TX Dental Clinic
CentroMed Walzem Dental Clinic
- 210-651-1050
San Antonio, TX - 78218
View Full Details
---
San Antonio, TX Dental Clinic
San Antonio Christian Dental Clinic Inc
- (210)220-2320
San Antonio, TX - 78207
View Full Details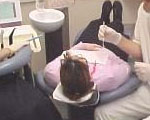 ---
San Antonio, TX Dental Clinic
Mental Health Association In Greater San Antonio
- (210)614-7566
San Antonio, TX - 78230
View Full Details